1. First, press the "Forgot your password?" in your Login page.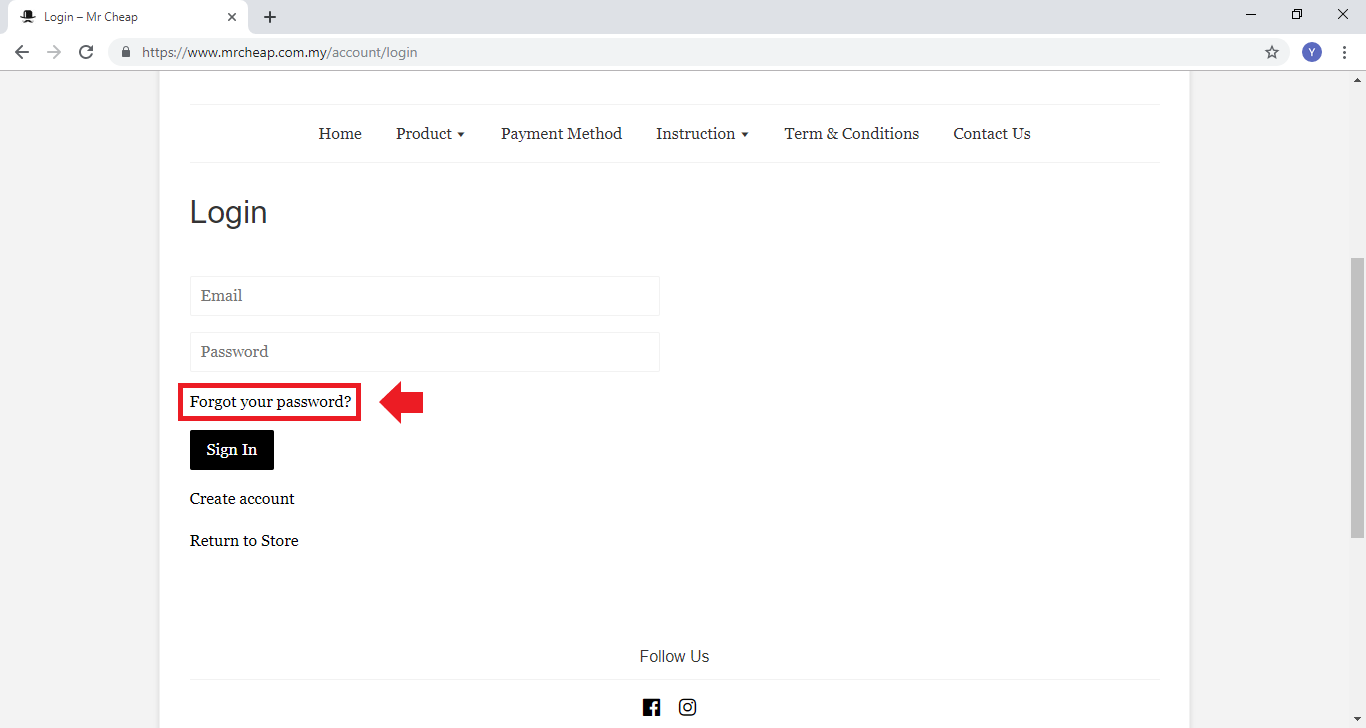 2. Fill in your email address that you have registered in Mr Cheap.
3. You will receive an email to reset your password in Mr Cheap, just click the relevant button to create your new password.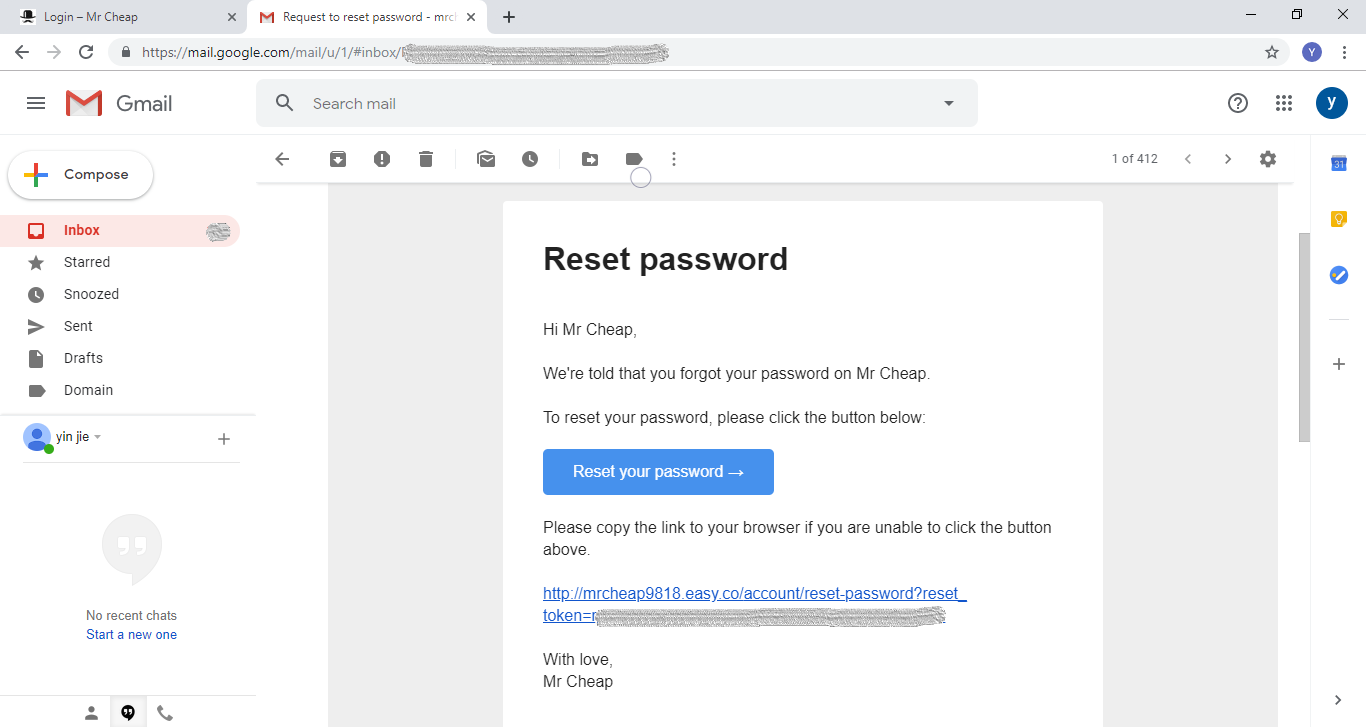 Now you don't have to be panic
when you forgot your password.